Abigail was born with Down syndrome and diagnosed with failure to thrive as an infant. The experts said Abigail would never be able to do strenuous exercise and will lead a boring life. But fast forward and we now see Abigail is a successful model, actor, athlete, and motivational speaker.
In July 2021, Abigail became the first woman with Down syndrome to complete a sprint triathlon, swimming 440 yards, riding 10.2 miles, and running 5K. She recently completed her 15th sprint triathlon.
Previously Abigail walked for numerous celebrity designers including Prashant Goyal of "Heritage India Fashions" and Pamela Quinzi of "Kilami" at the flagship store of FAO Schwartz in New York City.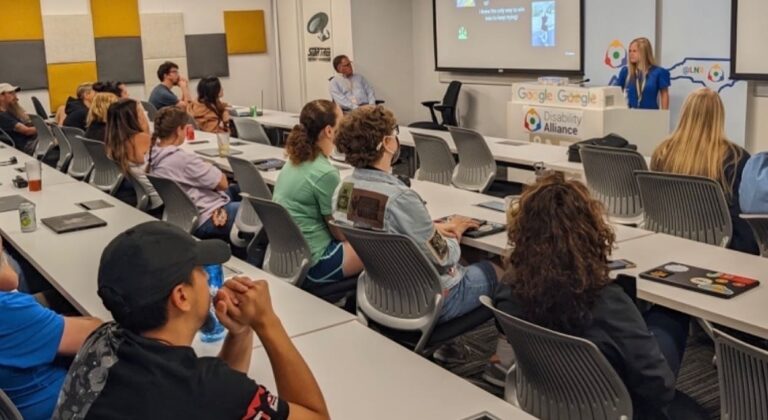 Ms. Adams has shared her inspirational message and magnetic personality in speaking engagements with some of the world's most well known organizations at dozens of venues around the world, inspiring tens of thousands of listeners.
Abigail's impressive resume includes
Ms. Adams business collaborations include some of the world's best known organizations; Google, Starbucks, Nike, Procter & Gamble, Disney Studios, Adidas, National Women's Soccer League, USA Triathlon, Universal Studios, HBO, WaWa, Uber Eats, T D Bank, Rad Power Bikes, Echelon Fit, NFL Pro-bowl, Macys Parade, iFit, Jersey Mikes, Special Olympics, and ESPN.
Abigail also loves supporting the community through philanthropic work helping to raise thousands of dollars for Children's Miracle Network Hospitals, Down Syndrome Foundation of Florida, National Down Syndrome Society, St. Judes Children's Research, Special Olympics, and other great charities!